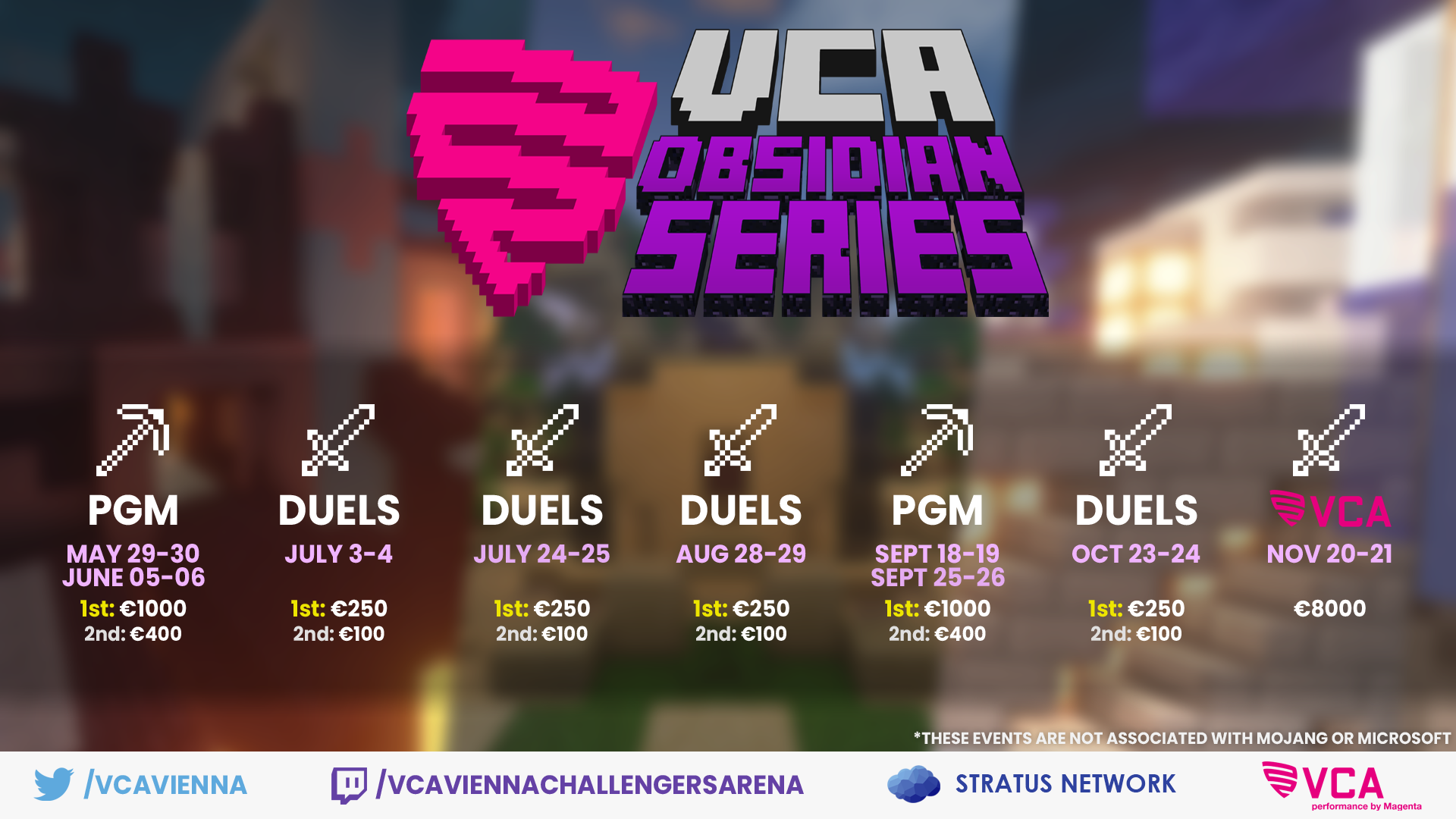 We're excited to announce we will be hosting the VCA Obsidian Series!

VCA is a prominent Austrian esports company looking to make Minecraft the next big esport. We'll be hosting the Obsidian Series with them — 6 online tournaments and 1 offline tournament! These will have a total prize pool of €12200 ($14800), including €4200 ($5100) for the six online tournaments.

The first tournament, VCA Obsidian Series: Conquest, will have a prizepool of €1400 ($1700)! You can read about it on their website, and see more of the details in our information post!